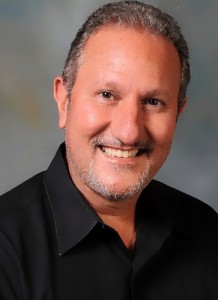 SchoolCounselor.com was created by Russell Sabella, PhD for the purpose of advancing solution focused counseling and technology literacy among counselors.  School counselors and other educators can subscribe to a free newsletter which focuses on technology issues, resources, and activities; and explore free and almost free resources. Finally, you will want to definitely check out our continually expanding counseling technology resources.
About Dr. Sabella
Dr. Russell A. Sabella is currently a Professor in the Department of Counseling in the Marieb College of Health & Human Services, Florida Gulf Coast University and President of Sabella & Associates. His concentration of research, training, consultation and publication includes:
Individual and group counseling;
Counseling technology & tech-literacy;
Comprehensive school counseling programs;
Peer helper programs and training;
Solution focused brief counseling and parent/teacher consultation;
Cyberbullying; and
Developing, maintaining, and repairing your digital reputation.
Russ is author of numerous articles published in journals, magazines, and newsletters. He is co-author of three books including Stress Management (Faulkner Press, 2017), Confronting Sexual Harassment: Learning Activities for Teens (Educational Media; 1995) and Counseling in the 21st Century: Using Technology to Improve Practice (American Counseling Association; 2004). He is also author of two books including SchoolCounselor.com: A Friendly and Practical Guide to the World Wide Web (2nd edition; Educational Media; 2003), GuardingKids.com A Practical Guide to Keeping Kids Out of High-Tech Trouble (2008, Educational Media Corporation) and well-known for his Technology Boot Camp for Counselor workshops conducted throughout the country. Dr. Sabella is past President of the of the American School Counselor Association (2003-2004) and the Florida School Counselor Association (2013-2014).
Russ has trained and consulted with thousands of school counselors, educators, parents, and organizational leaders throughout the country. You can access and review his comprehensive vita online by clicking here.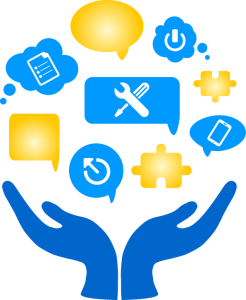 Other resources from Russ Sabella:
GuardingKids. This web site supports Dr. Russell Sabella's work on educating children, parents, educators and other stake holders about the responsible use of technology. Included in these pages you will find helpful resources, lesson plans, links, and more.
SchoolCounselorTV. Videos that school counselors and educators will probably find useful and fun.
Data Boot Camp 2.0. This tutorial is designed to provide you with step-by-step instructions for learning tips, tricks, and shortcuts when dealing with data in your work as a school counselor, administrator, or other educator. Particular attention is given to using a popular spreadsheet program, Microsoft Excel™, which is designed to analyze, share, and manage information so that you can make more informed decisions in your work.
To learn more, visit https://about.me/sabella